Education that lasts a lifetime
We prepare our students to be citizens of the world, with skills that will allow them to overcome the challenges of the 21st- century.
Virtus, The Sixth Form College of Madrid, is the first Sixth Form College in Spain, offering a British education in small class sizes and year groups. Founded in 2016, we have since helped our students reach their maximum potential, both on a personal and academic level, by providing a very personalised and innovative approach to education.
Our aim is to maintain our Sixth Form approach to education as the key towards every student's success and well-being. Virtus is devoted to allowing every individual to become the best version of themselves: a personal Roadmap, combining all the different elements at Virtus, is set up for each student; a path which best caters for their specific needs and university goals.
Our Mentoring Programme helps students hone their organisational and study skills, as well as offering full support in all aspects of their school life, including all stages of their university applications. The Co-curriculum programme and student-run Clubs and Societies represent a magnificent opportunity for students to gain a global outlook whilst engaging in enriching activities and provide the chance of impressing universities with tangible skills and experiences.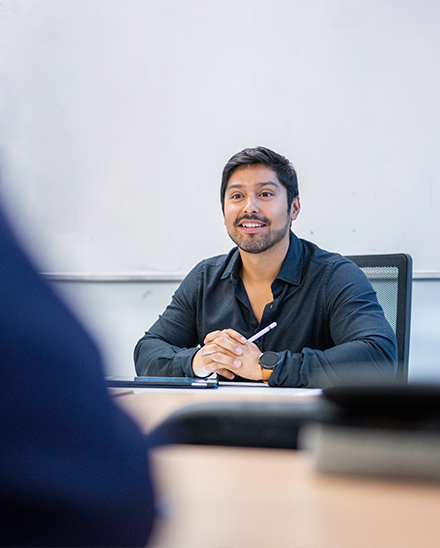 Our teachers show a passion for their fields beyond their academic expertise, and for education, inspiring students to achieve academic excellence.
Teachers at Virtus make the most of our learning environment, participating in methodological innovation and the integration of new technologies in the classroom, and showing adaptability and dynamism to approach solutions in their Mentor role.
Teachers collectively participate in the wellbeing and objectives of our students, through an empathic and teamworking approach. We devote all our efforts in helping them become the best version of themselves.
We thoroughly believe in the benefits of sustained training and provide teachers with the best teaching resources to exploit their creativity and passion within our learning environment, in which teaching is done in small groups of a maximum of 9 students, with an average of 5 students per class. 

Teaching hours: Standard offer is 20 hours/week – 5 hrs/week for each group. 

Additional 20 hours every year in occasional extra lessons. These could happen in the form of after-school clinics, subject to teacher availability.
Additional 5 hours/week in Mentoring Programme, Co-Curricular Programme, and Student Clubs & Societies.

You will enjoy a flourishing social atmosphere, with multiple opportunities to meet new people via our social events. We provide free lunch every day and free access to state-of-the-art sports facilities, as well as wide support with administrative and financial areas.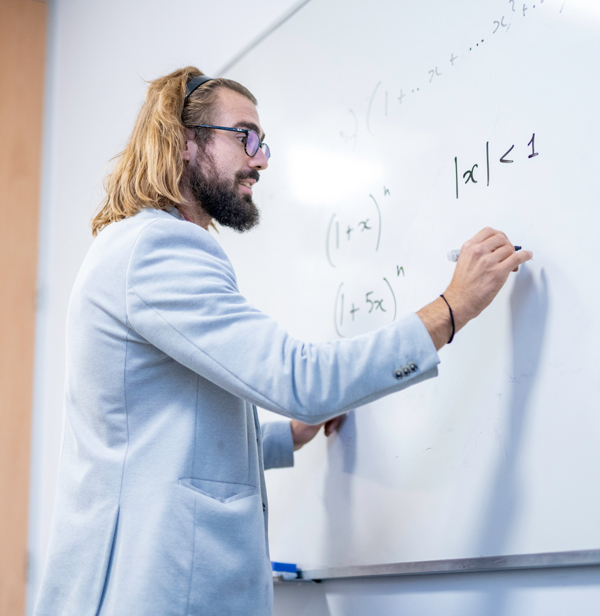 What is the selection precess like?
PHONE SCREENING (10 - 20 MIN)
First, we will hold an informative call in which we will tell you about us, our project, and the conditions we offer for the position to which you have applied. We will ask you a series of questions to understand your suitability for the role, and solve any doubts you may have.
We will conduct an interview in which we will resolve any doubts you may still have, discuss your academic background, your professional experience, and the role you have applied for.
We will carry out a simulation in a lesson context. To do this, we will provide you with a topic that you must prepare in advance.