Education that lasts a lifetime
We prepare our students to be citizens of the world and of the 21st century, with skills that will allow them to have critical thinking and develop in an increasingly changing world.
Welcome to Virtus, the Sixth Form College of Madrid, a vibrant and innovative British school, committed to academic excellence and a holistic education, and centred around British values and skills and 21st century skills.
With a maximum of 9 students per class, personalisation and innovation are the fundamental pillars on which we rely to help our students achieve their goals.
Thanks to our Mentoring Programme and our Gate-to-Gate model, the educational programme is tailor-made for each student in order to allow students to access the university of their dreams.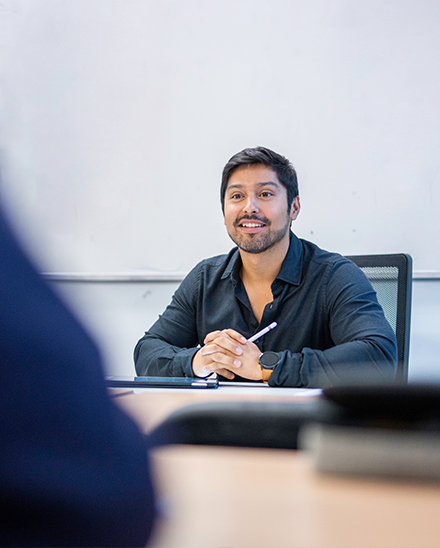 We dedicate all our efforts to each student in order for them to access the university of their choice with the best academic training and the necessary skills to be citizens of the 21st century. Our students are the pillar of our drive.
The lessons in groups of no more than nine students and the Mentoring programme allow us to get to know each of our students and guide them according to their needs to achieve the best results and to be their best version.
We need creative tutors who can help students and guide them on their journey. We cater to methodological innovation and the integration of new technologies in the classroom. We want students to think for themselves without any limits; tutors must contribute to this development.
We guide the student on a day-to-day basis. Thanks to our staff's dedication and customisation, the student will never walk alone.
Inside Virtus, the Sixth Form College of Madrid
All of our teachers are passionate about their subject. Their passion inspires our students' thirst for knowledge. Our educators, not only teach but knowing the importance and value of relationships they also mentor.
Our teachers have good honours degrees in the subjects they teach. Native or near native English speaking and writing skills allows them to excel in creativity & communication. Their approach to teaching is engaging, innovative and ambitious, ensuring that every one of our students are the best version of themselves.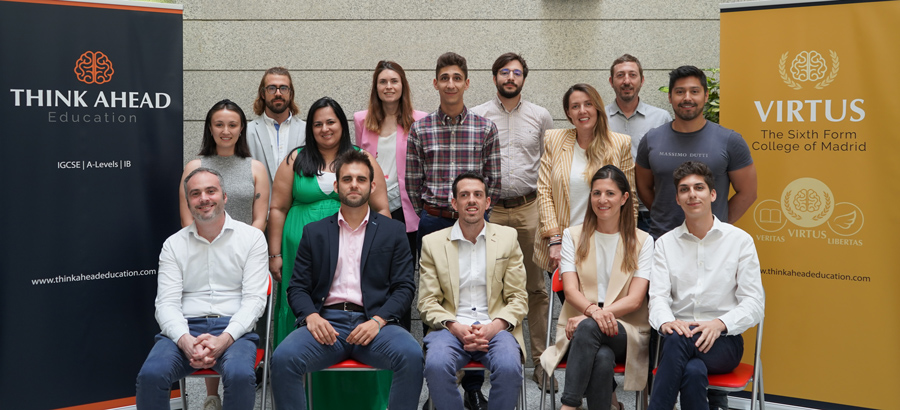 What is the selection process like?
PHONE SCREENING (10 - 20 MIN)
First, we will hold an informative call in which we will tell you about us, our project, and the conditions we offer for the position to which you have applied. We will ask you a series of questions to understand your suitability for the role, and solve any doubts you may have.
We will conduct an interview in which you may ask any questions or doubts, discuss your academic background, your professional experience, and the role you have applied for.
We will carry out a simulation in a lesson context. To do so, we will give you a topic that you must prepare in advance. During the test, you will be able to use the resources available in the classroom and interact with us.