At Virtus, the Sixth Form College of Madrid, academic results are outstanding for the high percentage of A's (sobresaliente) achieved every year and for a pass rate of 100%. Furthermore, each year all of our students gain access to their first or second choice university in countries such as United Kingdom, the Netherlands, Spain, and the United States, among others.
Despite the challenges that the pandemic brought, in the academic year 2020/21 our students achieved the best results to date: 63% Scored A*-A in their A-Levels, 100% of them passed, and all of them were able to apply to their first or second choice university. Moreover, all students completed their EPQ (Extended Project Qualification).
One of the main indicators to determine the academic quality of our Sixth Form College is the reputation of our alumni universities. Some of the most popular universities and careers among the class of 2020/21 are the University of Amsterdam, the University of Edinburgh, the University of Kent, the University of Duke, the University of Reading, ICADE, and IE in degrees like Business & Management, Mechanical Engineering, Biomedicine, Field Studies, or Industrial Engineering.
In the current class 2021/22, students have applied to and received offers from universities like the Imperial College London, the University of Exeter, the University of Warwick, or the Glion Institute of Higher Education.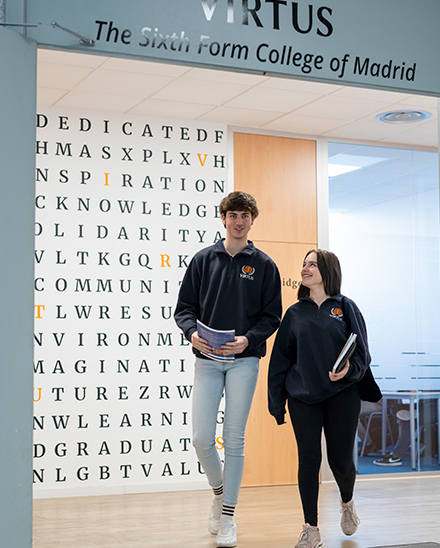 A - A* Further Maths Results
Virtus,
the Sixth Form
College of Madrid.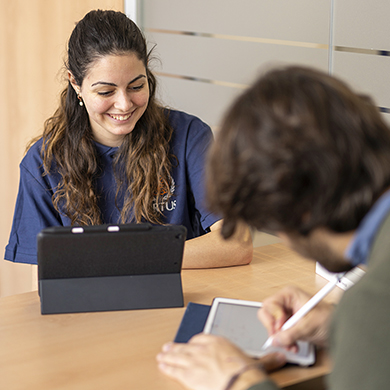 Students at Virtus, the Sixth Form College of Madrid, attend the best universities in the world, including the prestigious Russell Group of British universities. This is mainly due to the personalised strategy we design for each student, allowing each and every one of them to enrich their profile with tangible experience to submit a competitive application.