Results and University Destinations
We help students maximise their potential to gain access to the university they aspire.
Virtu's academic results are in line with our main objective: that all students gain access to their first or second choice university each year at the most prestigious institutions in the world. In general terms, Virtus graduates are distributed mainly between the United Kingdom, the Netherlands and Spain, approximately in equal parts. These continue to be the preferred destinations due to the high quality of education and job opportunities, although recently there have been students studying their degree in the United States, Italy, Switzerland and Hungary, among others. The reputation of the universities they access is proof that we work day by day in pursuit excellence, helping each individual to be the best version of themselves and to maximise their potential.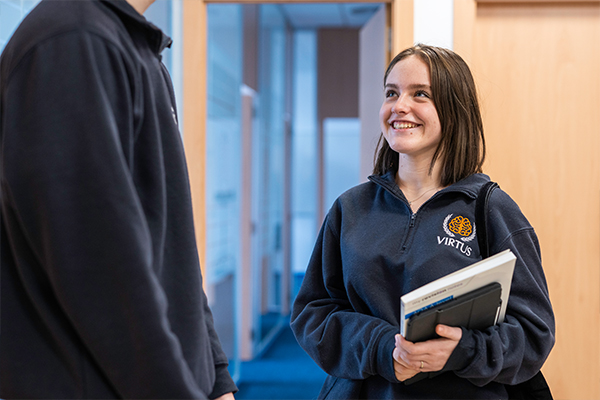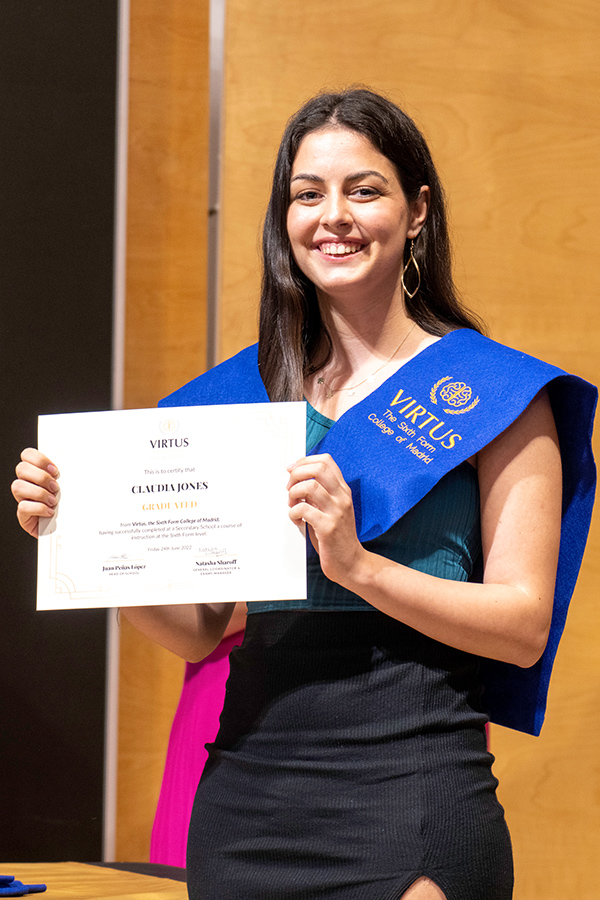 We want to congratulate the graduating class of 2021/22 for their fantastic results, having achieved 46% A*-A in some particularly tough exams marked by the return to normality after the pandemic, once the teacher assessed grades were no longer in place. For yet another year, all the students gained access to their first or second choice university and we wish them the best in their next stage, in destinations such as Business and Engineering at The University of Warwick, Economics and Econometrics at the Erasmus University of Rotterdam, International Business at Duke University, Psychology at ICADE or Computer Science & Artificial Intelligence at IE University. In addition, it is worth noting Design Engineering at the University of Bristol and Entrepreneurship at the University of Kent as the most unique careers given their particularity.
The students of the current class have already completed their applications and this year there is a special preference for careers related to Business & Management, Engineering, Biomedicine/Medicine. To date, the first offers have arrived from universities such as Imperial College London, St. Andrews University and UCL in the United Kingdom, IE University in Spain, or Leiden University and the University of Amsterdam in the Netherlands.
Results for the class of 2021-2022
A*- A Further Maths results
Grade variance: class of 2021-2022
Results in previous years
2020-21
2019-20
2018-19
2017-18
2020-21
2019-20
2018-19
2017-18
Virtus,
The British Sixth
Form College.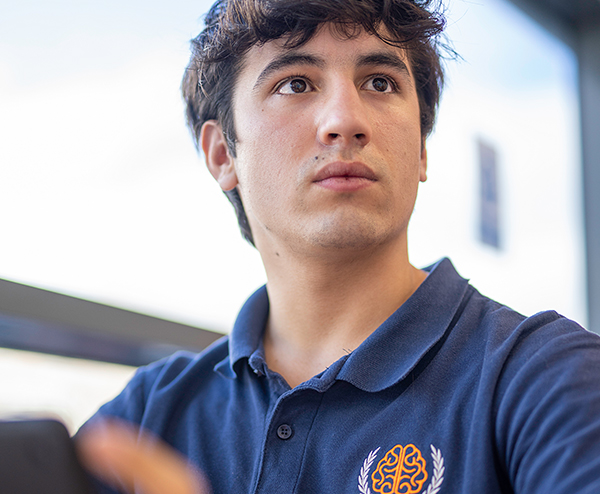 In recent years, we have seen that the requirements of the most prestigious universities in the world have changed and those candidates with complete profiles, who can demonstrate competencies and skills related to their career, will have better access possibilities.
Our Gate-to-Gate Model serves this purpose, guiding the students from the Virtus door to the university door through a personalised strategy that enriches their profile with tangible experiences, so they can submit a complete and well-rounded university application. In an increasingly competitive world, a comprehensive and conscientious preparation during the most decisive school years is vital.