Our fees are divided into 3 main concepts: the enrolment fee, the tuition for Year 12 and the tuition for Year 13.
Enrolment fee
and tuition
The enrolment fee must be paid within ten days of receiving a positive reply from the admissions team. Tuition is paid annually before the beginning of the academic year or in three equal instalments before the start of each term.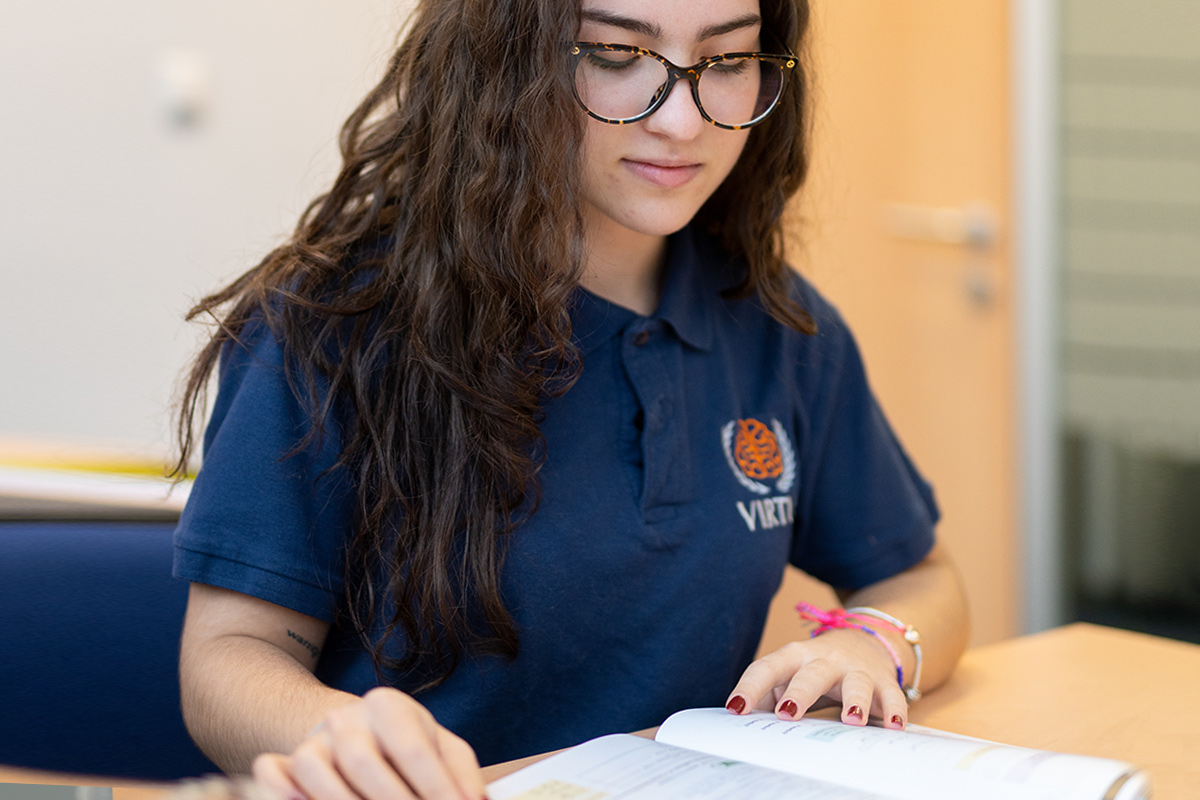 (Covers the purchase of the iPad, Apple Pencil and Apple Keyboard, which become property of the student. It includes all textbooks and all teaching materials, uniform and educational licences and software for the two academic years).
Advance payment of Year 12 tuition: €2,100
*The advance payment of the Year 12 tuition will be deducted from the first invoice.
for all families with two or more children registered at Virtus.
Other services not included in the tuition
Application fee: €200
Examination fees: €120 per exam.
Costs of school trips: variable, according to the academic year.
School bus: enquire about the bus service and costs.