Learning Environment & Digital Education
Our students receive an excellent education thanks to an innovative learning strategy supported
by state-of-the-art facilities and thorough training for our teachers.
Our educational environment draws upon the educational benefits of the best technological tools in the market, creating a context that maximises the creativity of teachers and the transmission of knowledge to our students.
Teachers and students work with the best digital tools. The  iPad and its accessories work as a computer, tablet, book, camera, notepad, calendar, and folder – all in one.
Our teachers take advantage of this digital environment in many ways: through specific apps that help visualise concepts or by fostering competitiveness through interactive tests.
Digital resources on the Internet help students link theoretical concepts with reality and provide a basis prior to the lesson so that they can focus on evaluation, analysis and discussion.
For students, this represents a qualitative leap in their ability to organise themselves, take notes and use digital resources to investigate and present information.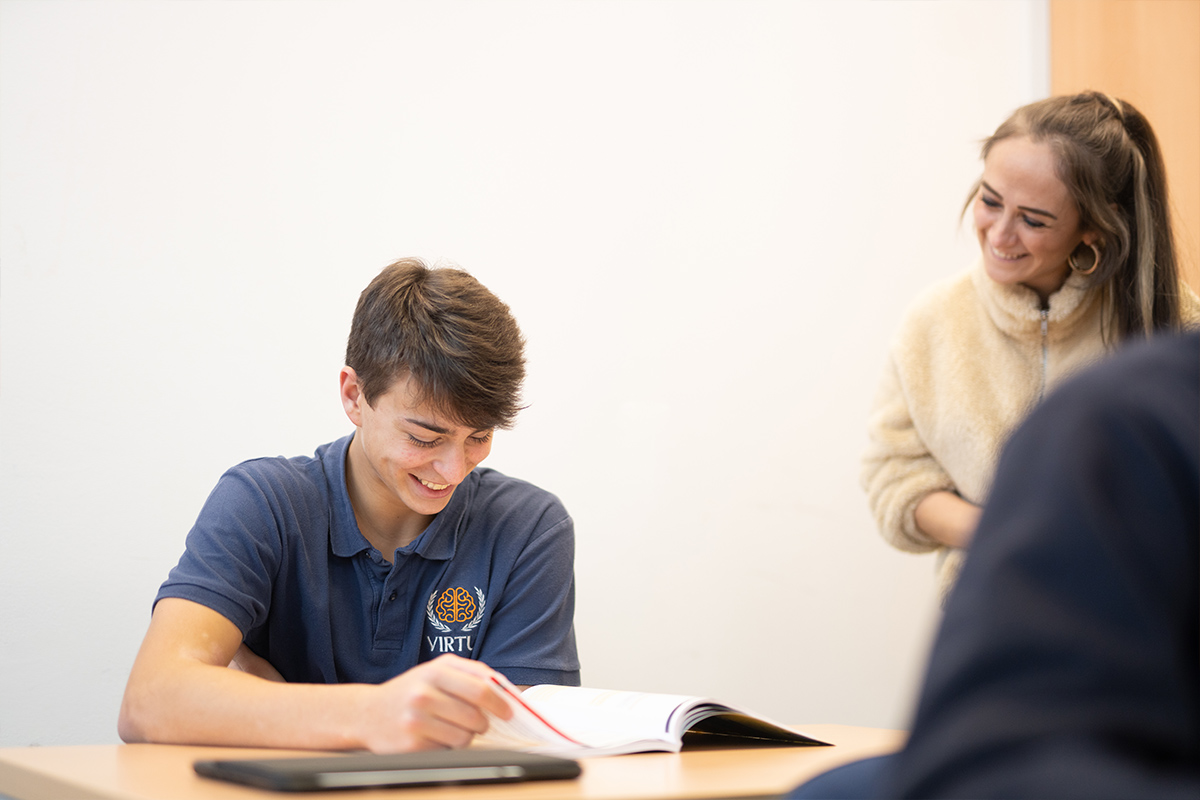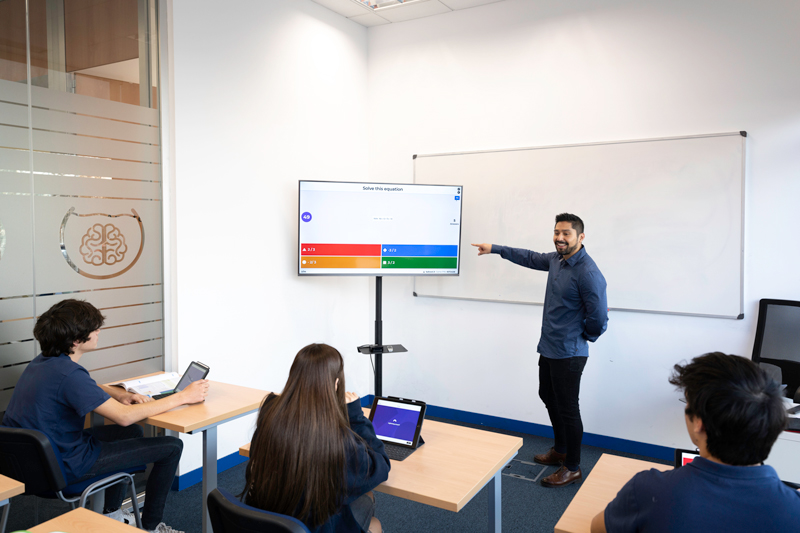 Data and experience-based
innovation
Pedagogy, curriculum design and technological integration in the classroom constantly evolve at Virtus. We have spent years perfecting a methodology based on active learning through continuous evaluation of teaching practices. We measure the impact of the learning strategies we implement and, in parallel to conducting a profuse investigation of the practices of the best educational institutions.
Continuous
Professional Development
Teachers receive thorough training in our methodology and continuous support to improve their teaching. Through CPD (Continuous Professional Development), we connect our teachers with the best practices, the resources to maximise their creativity in the educational environment and the opportunities for their personal development as a teacher.
This includes training in special educational needs through our SEND-Co (Special Educational Needs and Disabilities Coordinator) to bring out the best in our students.