School Mission and Values
Cutting-edge british education focused on maximising the potential of each individual.
Reinventing
British education
Welcome to Virtus – a vibrant and innovative British Sixth Form College devoted to academic excellence and a holistic education focused on 21st-century competencies.
Our mission is to bring out the full potential of future generations by offering them a cutting-edge education focused on personalisation, innovation and excellence.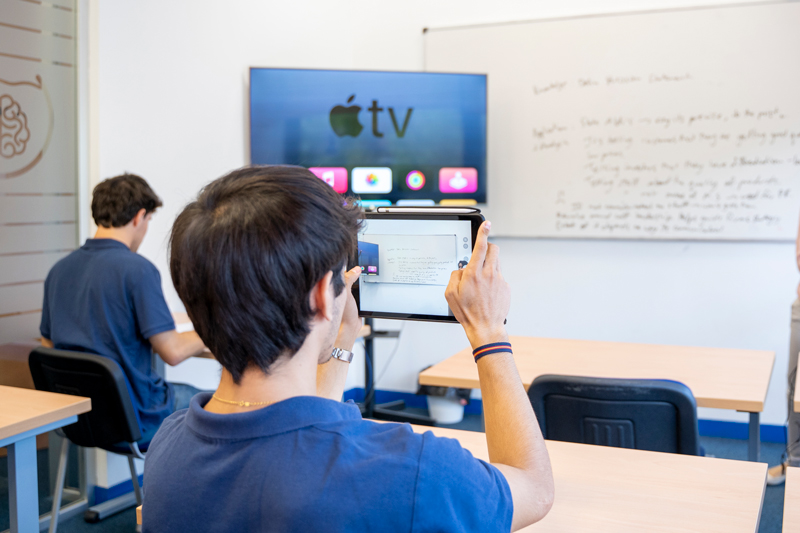 "Virtus is a project developed since 2016 by professional educators with a shared vision: to bring British education, a tradition that has proven its success over the centuries, close to the present-day resources and the challenges of the future."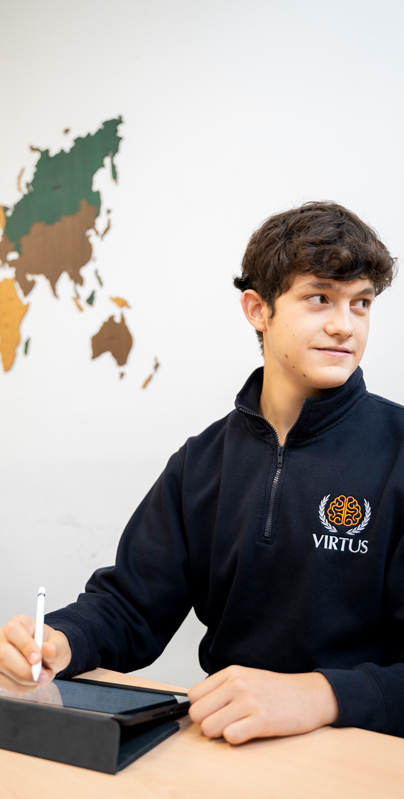 To offer a top-quality education in which students develop effective skills that will allow them to achieve academic excellence and to become competent 21st-century professionals.
To foster the individuality and independence of each student, the responsible use of freedom and the best habits for the pursuit of truth and excellence in learning.
To promote critical thinking, oral expression, performance under pressure, intellectual curiosity and a global outlook to face the challenges of the future.
To cultivate a community in which comradeship and affinity, the support and prominence of each student in the community play a key role in their physical, psychological and emotional development.
To promote daily effort, enthusiasm and self-confidence as the keys to personal success, and tolerance and integrity as essential values to succeed in society.