A model totally adapted to the resources of the present, the challenges of the future and the needs of the last school years.
An educational programme tailored to each student, with a one-of-a-kind support for university entry and a focus on 21st-century skills.
We prepare a Vocational Profile and a Roadmap for each of our students before the academic year starts to map out their university strategy.
Our educational programme goes far beyond the classroom, offering students a university enrichment that matches their interests, an academic support for every stage of the year and a weekly individual support.
Our Roadmap can be moulded to fit each student's development and any new academic, personal or university-related goals that may arise.
British education in small groups and year groups, in an environment and facilities completely adapted to the needs of 15-18 years old students.
Facilities with an atmosphere akin to university.
Inspiring teachers that know how to relate to the students.
A 1:4 staff-student ratio that guarantees a unique pastoral care.
An environment that fosters responsibility, independence and cooperation.
A Sixth Form Community that gives our students limitless opportunities for holistic development.
An emphasis on the performing arts, debates and technological skills built on the maturity and curiosity shown by elder students in their last two years of school.
We stand out for
our personalisation
We work in classes with an average of 5 students per class (maximum of 9) and with 40 students per year group.
We design a Roadmap based on a Vocational Profile that aligns our educational programme with the interests and strengths of each student.
Our Gate-to-Gate Model Model ensures there is one-of-a-kind approach for the strategy, support and enrichment for university preparation.
Our Clubs & Societies organised by our students, channel the new interests and enthusiasms that emerge during the year while nurturing those already existing.
Our Mentoring Programm offers weekly individual support for every stage of the academic year.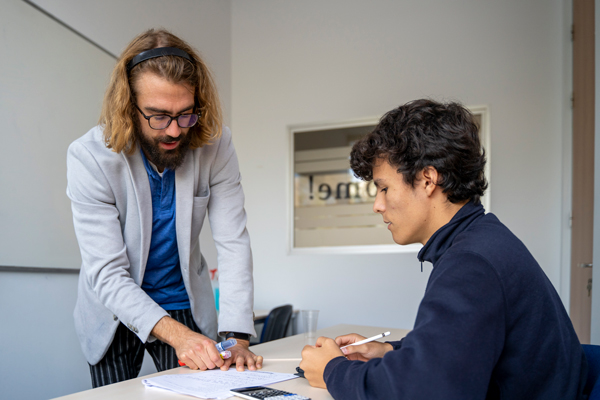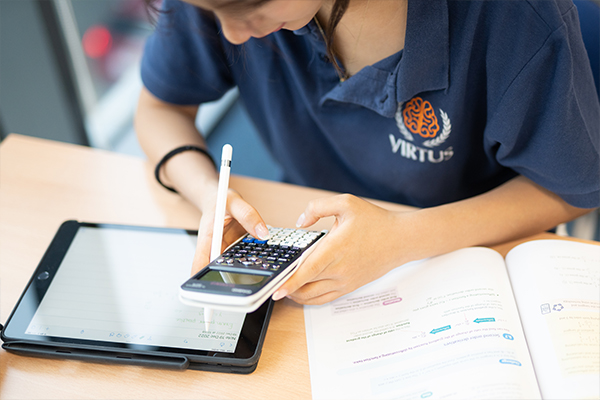 We are defined
by innovation
The flexibility of our educational programme is unique when it comes to adapting to the needs of our students, from the moment they enter Virtus until they graduate.
The role of our teachers transcends the academic, cultivating closer and more meaningful relationships with the students, thanks to our small groups and their additional role as Mentors.
Our educational environment features the best tools from the education sector and an innovative methodology based on active learning.
We provide our students with wide-ranging, proactive pastoral care, based on an in-depth knowledge of their personalities, constant monitoring and professional psycho-pedagogical support.
Being also a reference tutoring academy in Madrid (Think Ahead Academy) allows us to offer unique additional support to our students in achieving their academic goals and preparing for exams.