Fill in the form to book your place on the Open Day
Thursday, November 23rd from 17:30-19:30
The format of the evening is as follows:
17:30 – Arrival with refreshments served.
17:45 – Presentation by Headteacher Mrs Radford and the Senior Leadership team. The presentation will provide an overview of Virtus and will cover the following topics:
Our curriculum provision
Teaching and learning at Virtus
Results and university destinations
The student's life in Virtus
The admissions process and entry criteria
Q&A

18:30 – Tour the building and meet the subject teachers in their classrooms to find out more information about the subject, teaching and learning.
19:30 – Event ending.
Virtus is a British Sixth Form College, specialising in A Levels and university entry preparation. We combine a unique learning environment with the most bespoke education and work in classes with an average of 5 students. We tailor the curriculum to each individual student and offer a modular approach to A-Levels.
Our mission is to bring out the potential in the next generation by offering them a cutting-edge education focused on personalisation, innovation and excellence.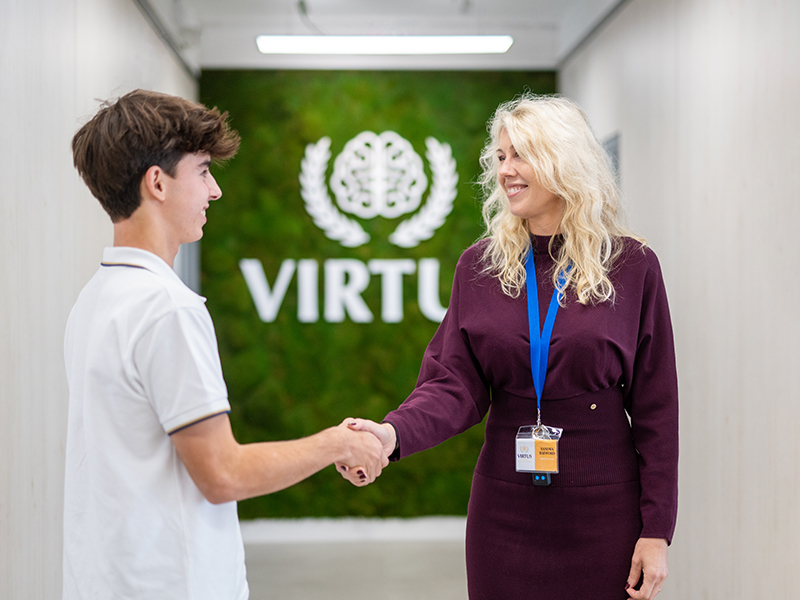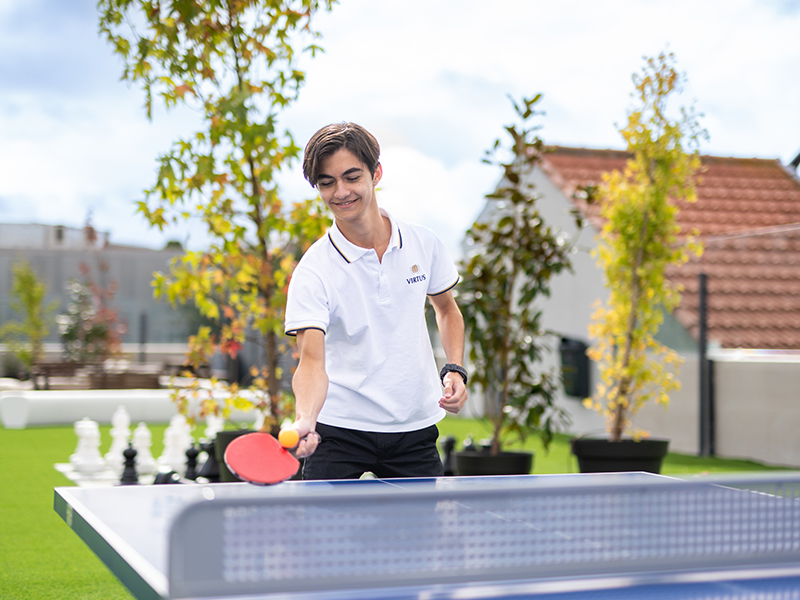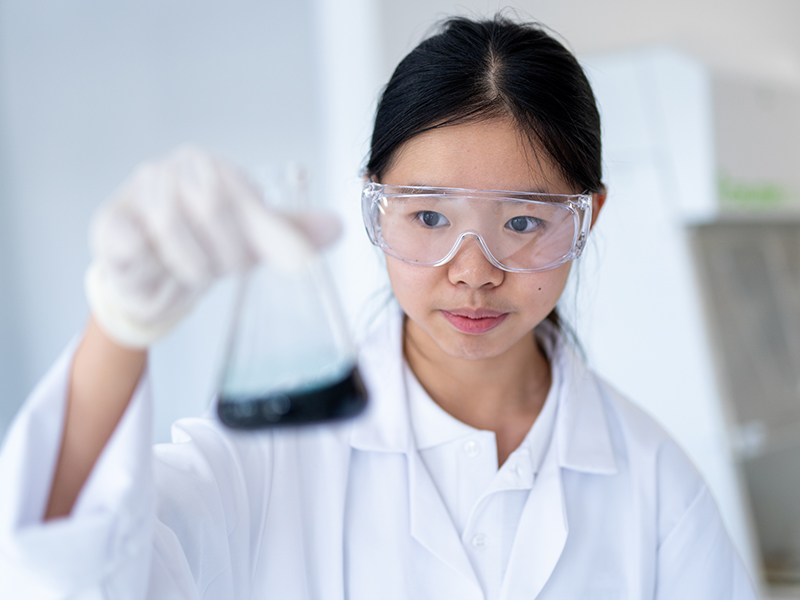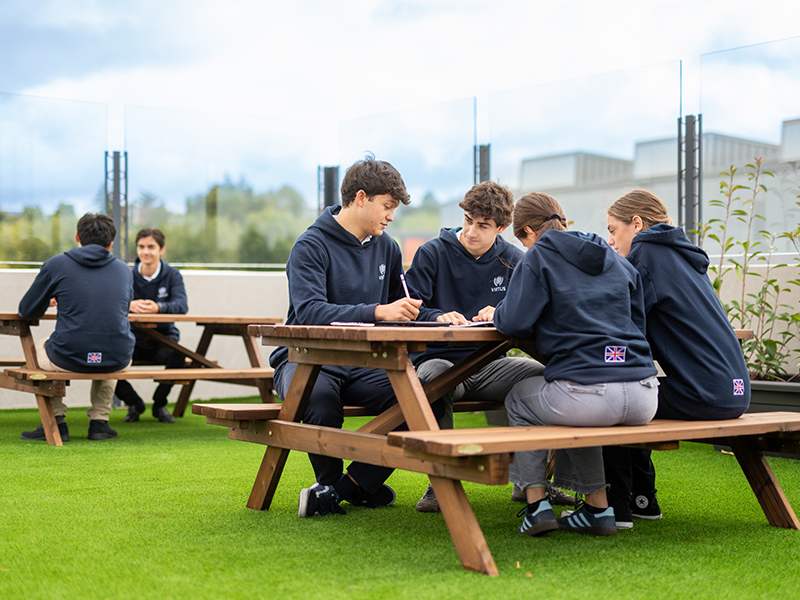 The most personalized British school in Spain. We work with an average of 5 students per class.
We understand what universities look for. By analysing each student's starting point using vocational tests, we design an individual strategy for the two upcoming years and work to meet the milestones set, enriching their profile with the knowledge and competencies required for their particular degree.
We work with the International A-Levels. Our students sit official exams in Year 12 and Year 13, spreading the examination content over two years instead of sitting everything at the end.
Consistent results. All our students gain access to their first or second choice university each year. In 2023, 60% were in the Times 100 World Ranking with the remaining 40% featuring in The Times 200 World Ranking.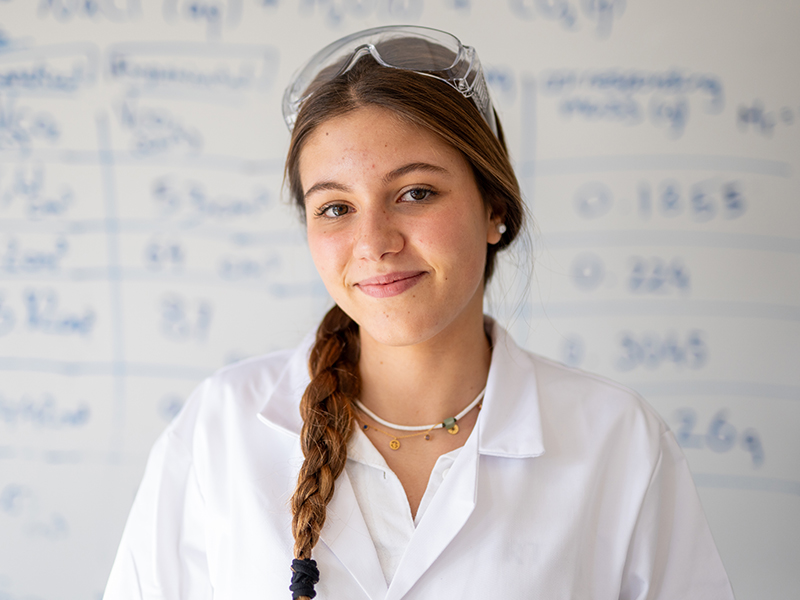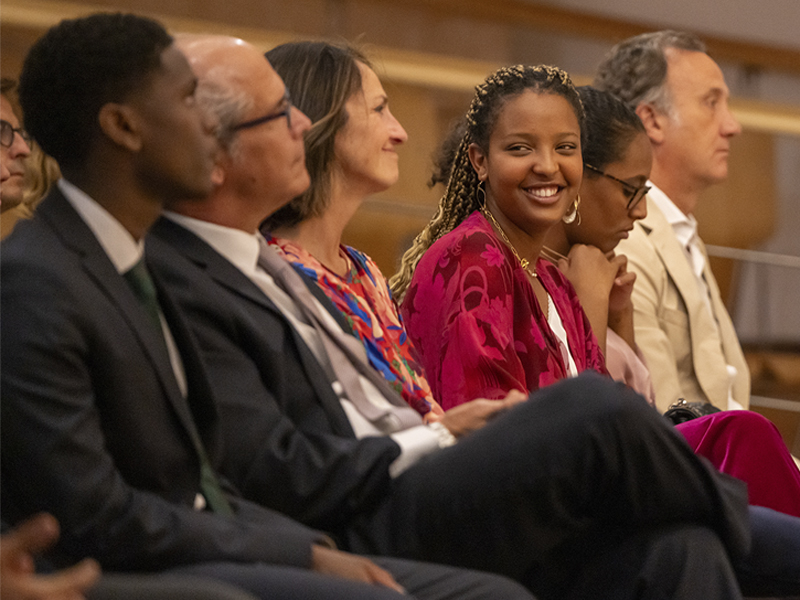 Flexible Curriculum. We tailor our Educational Program to the needs of each student in order to enhance their skills and offer academic support adapted to every stage of the year.
Individual Mentoring Programme. Our students count on a Mentor as a guide throughout the journey at Virtus. In the weekly individual meetings, the Mentor makes sure that each student is well organised at an academic level, makes the most of the technological resources we offer, plans revision for exams and works on effective study techniques.
We have a warm, thriving Sixth Form community. In our school, students come first. We pride ourselves on having an excellent relationship with each student and ensure that they always feel supported and listened to.
Our first-class facilities
in La Moraleja
Our new, premium facilities in La Moraleja provide the ideal environment for both our students and teachers. Classrooms full of light, a carefully designed multipurpose room or a rooftop playground are some of its unique elements. We are enjoying a both aesthetic and functional building which brings harmony to our day to day work.